How To Build Links In 2017
There are many ways to build links in 2017.
Some techniques are 'legitimate', 'white hat' and 'natural', and many – perhaps most – are classified as 'black hat'. Such techniques violate Google's Webmaster Guidelines and are labelled 'web spam'.
This link building guide is for beginners – it's not a guide on how to spam Google.
Off page SEO, such as link building, can be a tricky business and, for some, is a tactic to avoid altogether. Some would claim that is because Google has, very successfully, equated linkbuilding with web spam, and the industry news machine is started almost entirely – all the time – and fuelled by Google PR saying something or enforcing its quality guidelines.
Not all link building is web spam and in fact, building links in 2017 is still an incredibly important aspect of search engine optimisation.
It is just not the only thing to focus on.
High-quality links do not live in isolation from a high-quality product, service or website.
What Are 'Natural' & 'Unnatural' Links?
In link building, A natural link is a freely given editorial link and an unnatural link is a link you make yourself. Both affect rankings in Google.
Google is on record saying it does not want to count any link that is not editorial.
Google wants to reward high-quality 'user value add' content that has earned organic or natural links. They want to reward a 'good user experience', basically – and unnatural links don't form any part of that concept.
Google never has wanted to count manufactured links – but its algorithms don't work as well as they would like or at least, they say they do. So, some marketers shortcut the 'value add' task of the job and just build unnatural links to a site. This affects how a links-based search engine – like Google – rates the 'popularity' – and so ranking ability –  of a particular website.
The more links Google hasn't classed as spam – the higher you rank – and the more traffic you get. Sort of.
The type of links Google wants to count does not scale easily, and in fact, the type of links that scale easily are exactly the type of links Google wants to (at best) ignore or retroactively punish the violation. Perhaps that is the whole point.
Critics will say this is because SEO is the biggest 'threat' to Adwords, Google's sponsored advertising channel – but if Google didn't take action on industrial scale manipulation – it would make the existence of their guidelines redundant.
If a link is manipulative  – it is spam – according to the Googleplex.
You don't need machine automation to be classed as a spammer. Somebody sitting at a desk making these low-quality links all day – manually –  to fool only Google – that's spam too – manual or not.
Posting lots of low-quality guest posts or low-quality press releases on sites with a history of spamming Google – that's spam too. It all comes down to the end product – the type of link you generate as a result of your activity.
If links are designed 'JUST' to manipulate Google – Google calls them unnatural links – and if you have too many of them – you get a 'penalty' – or at least swept up in the carnage of the next negative algorithm update designed specifically to de-rank sites with those kind of links. Ranking adjustments, I think, could be based on how long you got away with fooling Google – and what Google thinks that deserves.
The website link building industry was largely based on that kind of unnatural link building activity. Many still do practice those techniques now, clearly, ignoring the guidelines. I know the first links I ever 'built' would today be labelled 'unnatural' today – and so would my first optimisation techniques – but it's a recognisable trend in Google what's grey hat SEO today is black hat seo tomorrow.
Take note that if it works to manipulate Google without you jumping through the value add hoop in the middle of that strategy, which Google demands you jump through – it's spam. In short, it is evident if it is a scalable approach to manipulating Google – it's spam.
The professional services industry, which is led heavily by the Google PR machine, has little chance of deviating from Google's Webmaster Guidelines, for fear of, some say, Google's heavy handed approach.
How Link Building Has Evolved
Just before April 2012, after years of Google doing little to combat this type of off-page SEO at scale, even an inexperienced link builder could make just about anything rank in Google, for anything, without much consequence. Simply by creating a 300-word article and building 500 unnatural links to it from (even very low-quality blogs) with unique anchor text, spread out over a few months, you could achieve top rankings. Link builders could do this largely free from fear that Google would do much about it – because everybody seemed to be 'doing it' (in competitive niches).
It was relatively easy, compared to today!
Industrial scale link building services were dictating the very SERPs owned by Google, just by taking advantage of the way Google works in counting links as votes and 'ranking factors'.
So, just as many were about to turn the dial on article spinning to blogs up to 11 and go on holiday, Google nuked this and a lot of other low-quality links with the Google Penguin update and an old mantra shouted even louder – earn rankings based on merit and uniqueness, or be punished.
When I say, 'nuked' – of course, this practice still goes on.
It can still be effective, but this activity comes with an increased risk of Google penalty, even when you are an experienced black-hat. This practice is still offered, today, as linkbuilding services and packages to unsuspecting business owners – when it is not a suitable route for real companies to take with a single website.
Maybe it shouldn't be THAT important going forward, to have only one website, but that's beyond the scope of this article.
Google has a few surprises for Webmasters bending the rules using what they call spammy links. As well as investing more manpower to hand out MANUAL ACTIONS (penalties), Google introduced a myriad of algorithm changes including the Google Panda Update; we think, to deal with those low-quality pages, and GOOGLE PENGUIN; we think, to deal with those low-quality links.
Google say Google PANDA and PENGUIN are algorithm modifications (as opposed to penalties) – but critics will say that is splitting hairs.
FYI I've very much simplified these two algorithm changes in Google, but trip a PANDA/CORE QUALITY or PENGUIN flag, and traffic levels can take a nosedive overnight – and they might never come back.
A kick in the balls is a kick in the balls – you'll think you're penalised, and it will feel like one, looking at your traffic from Google.
My blog is not a black hat SEO blog. I won't go into link wheels, link hubs, blog networks, three-way links, tiered link building service, illegal hacks or redirects (other than mention them) because I don't do any of that anymore (not that I did much of that).
For me (at least) the focus since Google Penguin in April 2012 (and especially since the introduction of the disavow links device) has focused entirely on building something useful on my site that will attract links so I don't need to build unnatural links and be fearfully looking over my shoulder at every major algorithm change.
Negative SEO
My notes in this article are for money sites – sites you DO NOT want to burn in Google – sites you want to build something useful to people (that makes money). If you know your only option is to break the rules and have a short-term focus, hire a link buyer or linkbuilding specialist who can help you with your business model, too, because you'll need it – and that's not me.
I work with companies who are thinking of the long-term health of their business and who understands that the key to ranking in Google in the future is by making the website better, richer in content and the best user experience it can be.
It's much easier to get links to something that's useful, and when you earn rankings, it's a more stable existence in Google these days. Too many people submit spam reports and too many people engage in negative SEO for me to invest too much in unnatural links these days.
I've counted at least SEVEN Negative SEO attacks against this site in the last two years (as expected) so Negative SEO pointed at this site has killed any chance of me building 'useful' but lower quality links to the site, even if I wanted to.
Today's negative SEO efforts now look almost indistinguishable from genuine backlink building efforts a few years ago – but that's the point – negative SEO efforts want to make it look like YOU built the links yourself – when they submit your site to Google next month to get you penalised for a year.
That kind of negative SEO WILL work.
Seriously.
It was a great move by Google to turn the game on its head – and get SEO fighting themselves to kill cheap linkbuilding.
Fortunately, the truth is, if you work on your site and put a bit – OK a massive amount – of effort into creating a unique offering, you can still win top rankings and better traffic, month on month, while your competition is chased down by Google's algorithms.
If you are totally new to building links to your website – I'd recommend you focus on creating the best page on the web for what you want to rank for – and then think 'where is my next great link prospect'.
Or – find a good link prospect with a history of linking out, and create content for them to attract links.
Google might have said recently (when they agreed with Bing) – a good link is a link you don't know where it's coming from. I don't agree with that in every case because I have spent a career looking for links on really good, relevant sites and thinking 'I would love a link on there' and then creating content that might get me that link. For me – an editorial link is just that – editorial. If I put content in front of someone and THEY CHOOSE to link to it freely – that's editorial enough for me, and a good way to track down some links – even today. Haven't authors always yearned to be cited by the media, and specific media journals?
You can also identify the types of great content being linked to in your niche – and emulate that, to chase down similar links. If you want to rank in Google with any confidence in the long-term, you are going to have to INVEST in GOOD, IN-DEPTH content, and a few GREAT links. If you don't want to do that – you better hire a great black hat spammer and get some backup domains at the ready.
The number of low-quality links pointing at your site will affect your rankings adversely, and I've not seen many paid links age well. Eventually – those unnatural links will catch up with you. Get links from REAL sites that don't sell links and you'll soon see results.
In 2017, I'd rather have NO links and lots of content than lots of unnatural links pointing to a site I care about. You can ALWAYS pick up the odd decent link to good content.
I spent the last months cleaning up my blog, for this is 'new seo'.
This page is an example. I deleted some old posts on the Hobo blog, reworked some out of date advice, merged similar content.
I added some videos from Google, who now advise on the subject-matter where they once did not, and I created this in-depth page that, I hope, is of some use for beginners wishing to market a website successfully in Google in 2017.
I'm essentially focused on creating content these days – and I recommend you do the same (to start with, at least). I expect this post will stand as an epitaph to my lower quality linkbuilding days of old – I don't expect to be publishing again on this topic.
I didn't want any links advice on my blog that could hurt someone's business.
Most of my posts from this point forward will deal with offering a UNIQUE offering via traditional efforts focused on IMPROVING TRUST and RELEVANCE SIGNALS, meeting USER EXPECTATIONS and QUERY SATISFACTION – the essence of search engine optimisation in 2017.
At any rate – this type of optimisation is what I have forced myself to reacquaint myself with since Penguin 2012.
Because – even after a penalty – you can still increase free traffic from Google month on month without old school link building techniques (or adding much new content as my case below illustrates when I was working on it):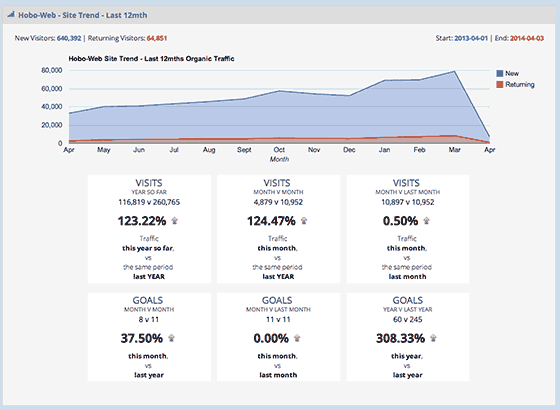 Over the last few years, I wanted to see if plain old SEO still worked – that is – SEO without unnatural links – and I effectively had to do it without publishing new content. Some bloggers did notice, however.
But before that, let us look at the big traders or the warren buffets of this world. Neil Patel, Shaun Anderson, Jacob King are top search results when you type anything related to "SEO", try it!. The tips & tricks of these masters influence many websites.
Including one or two of my peers:
Interestingly, you can easily see which sites you are in competition with in the SERPs by looking for similar ranking keywords. Take for example Hobo-Web.co.uk – which I would say is a really good ranking site for SEO terms in the UK:
Everything I learned about SEO was from books, videos and by following the work of a select few really good SEO professionals such as Shaun Anderson, Martin Macdonald and Rishi Lakhani.
I haven't blogged recently (and I've been a hermit on social media too) because I have spent the last year and a half doing nothing but focusing on the same areas for clients, too, after testing it all out on the Hobo site.
The good news for me is YES – the kind of SEO I love to practice still works – but the bad news for some people is – it's a LOT OF WORK.
NOTE – I published my free SEO guide if you are totally new to all this, and want to learn more.
Is Link Building Dead?
NO, but unnatural links can't be the day job for any professional SEO, who has the responsibility for a real business's website traffic.
Some can say 'link building is dead' but the fact is – in 2017 – building links (any kinds of links) STILL affects your rankings in Google, in a BIG way, either positively – if from a trusted source  – OR –  negatively – if flagged as suspicious, over time.
Quality content drives the organic link building end-results Google claims it wants to reward with visibility in its SERPs.
Getting and keeping a variety of different 'INDEPENDENT' high-quality links to your website is still THE most important factor in getting unpaid traffic from Google in competitive niches not riddled with spam.
For the most part, Google will ignore a lot of your links, and will reward any site with what practitioners call, rightly or wrongly, domain authority, over time, based on the 'quality' of the links you have managed to have pointed at your site.
It's been the case historically that more domain authority you have, the less unique offering you need when it comes to 'content' – although recent Google Quality Updates seem to focus heavily on CONTENT QUALITY, too!
High-quality seo copywriting has never been so important.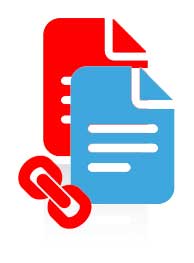 Links Like Lasers
Google often still relies on links to find, index, categorise and rate websites (and pages) in 2017.
Content will always be king (especially in the future) but without links, content can still be a moot point.
You can have the best content in the world, but if you don't have links pointing to it from other sites, it may lose out to optimised content on 'hotter' sites, even if that content is of poorer quality.
To properly visualise this 'lasers' or "SEO heat" analogy, you've got to accept success in search engines for competitive terms comes down very largely to links – the number of links, the number of right links… the number of 'hot' links.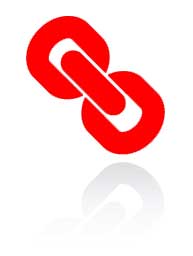 Links are like lasers. A link to another site "heats" that site up a little. Links have the potential to make a site hot, and send that site to the top of the results.
Some links get hotter in time, some get colder, and some disappear as each site is affected by those linking to it and from it.
With this constant shift, every site's heat signature is in constant flux, and there's little you can do to it except getting more of the right links to keep your site hotter than the competition for particular terms.
Some burn hot and then go cold, and vice versa.
OK – Now Forget about the links. That's been worked out – Google's counted the links, and filtered the crap.
In the diagram below, you can see in any collection of pages, there is natural heat, naturally hot and cold sites, because of the natural interlinking going on between pages.
In this model, popular sites are hotter than unpopular sites, and this is a reflection of the real web
Hot Sites, A Heat Signature and Those Out In The Cold
So Google now has Hot sites in its index, and Cold sites.
Everywhere in-between, Google has sites that generate some "heat signature".
Hot sites are well known and well linked to and more likely to rank for any term if a page is properly optimised on-page and via the internal navigation structure of the website.
Hot sites are relatively trusted to inject content "directly" into Google's index, especially if it's "unique", probably with a good amount of natural words to keywords.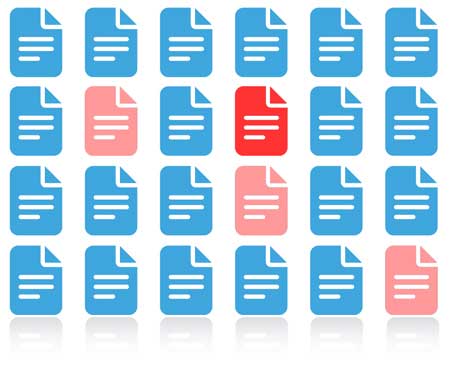 'Cold' sites are not well connected (by links) to any neighbourhood or heat signature and virtually invisible in Google, except for very specific terms.
Hot sites are authoritative and trusted.
Cold sites are sites starved of heat, with a linking profile that's very cold. Hello, Google Supplemental Index! Or whatever Google calls it in 2017.
A hot site has the potential to rank in Google SERPs regardless of site-theme & domain relevance although from my observations these 'irrelevant' pages can disappear in time.
Over the years – Google has done a really good job of balancing domain authority, relevance and a whole host of other ranking factors to spread that free traffic about and stop sites ranking for terms they probably should not rank for (think, Google Panda).
If its on-site architecture is tuned to promote a certain term leading to an optimised page, it will rank – if the page itself meets 2015 ranking requirements on page quality, utility and user experience.
Why Google Hates Paid Links
Google hates paid links because it is an obvious way to generate heat signature, and ranking ability, a site might not deserve.
Identifying one or two hot sites, and purchasing links on hot pages within that site, is enough to ignite an "undeserving" site and entire network and send it to the top of the SERPs.
Google likes it natural, because that way, we do Google's work for it and identify hot sites by linking to them. One thing is for sure, though.
If Google were confident they could via algorithmic calculation clearly identify paid links, the whole internet marketing industry would not have been talking about the war on paid links.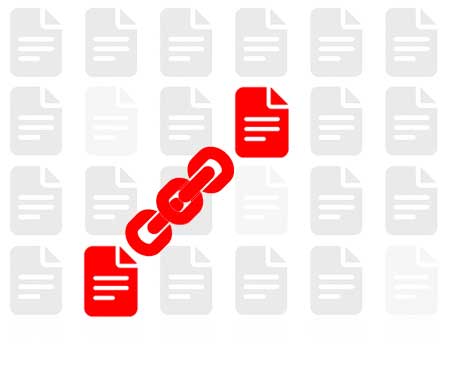 In this example we see a hot site linking to a cold site – instantly generating a heat source on this new site.
This is not natural in Google's eyes. It's not democratic in 'that' sense..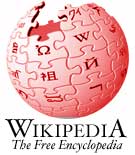 An Example Of A 'Hot' Site
Wikipedia is an example of a hot site. Everybody links to it.
It's probably one of the hottest sites on the planet alongside Google, regarding link equity.
Wiki ranks for just about anything, and could be optimised further to rank for everything – (and not ONLY because it's a REAL AUTHORITY – it's an INFORMATION site! Many critics ask if this the real reason Google ranks Wikipedia at the top of a LOT of TRANSACTIONAL SERPs).
Of course, Wiki's a natural phenomenon now.
It has links from cold sites and hot sites in both related and unrelated markets.
Features Of A Hot Site
A hot site is one which a lot of sites link to it from other sites, all with a different heat signature.
Hot sites can rank for anything if a page on the site is optimised in both the architecture of the site and on-page SEO.
Hot sites are natural phenomenon created by other sites linking to them – the more popular the site, the more hot and cold links it will accumulate. Its possible neighbourhood and relevance are just natural occurrences of sites dividing the heat up within a particular network.
Hot sites link to other hot sites. Generally speaking, a hot site won't link to a typically cold site unless that site has content on it that's nowhere else or is "new", in turn making that a hot(ter) site. e.g. a high-quality site rarely links to a spam site.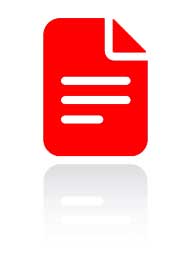 What You Need To Do To Get More Visitors From Google
Let's assume your page is optimised, you need heat. The hotter a site, or rather page, the better the link for your site.
If a keyword is in the anchor text of the link, even better, but only if it is an EDITORIAL LINK, in 2017. Most 'link builders' build 'brand' links these days (links without important keywords in them).
The problem is, the easiest links to find out there are on pages with very cold, or at least very diluted heat signatures.
It'll take a lot of these to get hot – and now – too many 'cold' links could be a sign of unnatural link activity – and they often leave a nasty footprint Google can easily identify!
-">Back To Table Of Contents
Basics of Link Building
When you are not spamming the algorithm, and the Google web spam team is not on holiday, ranking in Google today is about patience, ACCESSIBILITY, RELEVANCE, CONTENT QUALITY, REPUTATION, USER EXPERIENCE and above all – TRUST – however Google works that last one out.
It is evident Google wants to reward UNIQUENESS – because that scales not.
I prefer focusing on improving those signals above, rather than just manipulating link popularity. A link building campaign devoid of any quality, or of any use (or 'value add') to anyone, is not the type of back link profile Google wants to reward with any long term consistency.
Google calls that spam, and will punish you for it if it detects an intent to deceive its algorithms. Not that that stops a good spammer of course. If you're reading this, chances are you are not a good spammer, so I would keep it clean until you know what you are doing.
And maybe even then.
How to do high-quality link building that works:
Get links from real sites to build real domain authority. It doesn't hurt to get a link from a low or high Google Page Rank page. Today's No-PR page might be a PR 5 page in reality as Google Toolbar Pagerank is out of date, and not a metric to bet your house on.
Try and get links from authority websites in your niche. Find that circle of sites – the hub –  where authorities in your industry link to and are linked from and think about how you can get involved.
Don't worry too much about "theme" of websites linking to you but stay clear of irrelevant sites just for irrelevant links. In fact – going off topic once in a while on your blog can lead to great natural links from unrelated sites.
Review the link building tactics your competitors employ to EARN links and think about how you can emulate the better quality strategies you may find. Don't build links just to build links, or just to copy somebody else.
Join social networks, not for the links themselves, but to get your content noticed by the people most likely to share your type of content, to build your personal network, and to build your 'Authorship' signal – you're going to need those for the future!
Get links from relevant sites, but understand that ANY editorial link is a good link, regardless of the page and site it is on (unless it's a negative SEO attack of course).
Focus on quality link building techniques and strategies to avoid future unnatural links notices in Google Webmaster Tools which will be followed by penalties that can last – well – forever – depending on what you have been up to
Don't annoy folk with link begging emails and, for sure, not without a good piece of content for them, and don't bombard friends you make on social networks with your sales message.
Help others achieve their goals today, and some will help you in the future. I've always found that to be a simple truth.
The more people abuse certain links, the faster they turn toxic. Don't go with that link herd because you, as a beginner, will be the weakest in it.
Automated link building or manual link building – if the end-result is an unnatural link you've placed yourself, Google doesn't want to count that
Outsource link building with extreme caution in 2017.
If you want links, you had better have 'linkable assets, ' e.g., pages on your website need to be a 'destination'.
What Do Search Engines Say About Link Building?
Which Search Engine Gives The Best Advice?
Unless you think GooglePlus counts are the number one ranking factor, you'll realise building high-quality links to your site is STILL the single most important thing you can be doing to improve the rank of an already relevant high-quality page (if you haven't been doing anything shady in the past, that is. If you have, you need to concentrate on dissociating yourself first from unnatural links).
In competitive verticals – you can easily follow Bing/Yahoo clear linkbuilding guidelines to rank in Google, but forget to try and rank in Bing/Yahoo with this same technique because to do so, you need to use Google Webmaster Guidelines as a rulebook for success, and that will penalise you in Google, which no sensible person wants.
Bing and Yahoo recently encouraged you to outreach for relevant links to improve the rank of your website: Bing said:
"simply ask websites for them"
Yahoo said:
"Correspond with Webmasters of related sites and other providers of relevant content in order to increase the number of links to your site."
Google has a different view. Google says:
"Any links intended to manipulate ….a site's ranking in Google search results may be considered part of a link scheme and a violation of Google's Webmaster Guidelines. Additionally, creating links that weren't editorially placed or vouched for by the site's owner on a page, otherwise known as unnatural links, can be considered a violation of our guidelines.
Two of the 3 major (UK) search engines (recently) encouraged you to ask websites for links to improve the ranking of your site, and the biggest, Google, tells you not to do it at all.
Bing's SERPs (which power Yahoo searches) look pre-penguin and pre-EMD (Exact Match Domain Update) Google SERPs.
You can easily rank in Bing and tank in Google, these days.
Actionable Advice From Yahoo and Bing: Get links from related sites. Ask for links to increase the number of links to your site. (quotes)
Honesty From Google If we spot a linkbuilding footprint we will f*** you. (paraphrased)
Bing's Position on Backlink Building Clarified
Here's a post on link building and SEO for "smart webmasters" on the Bing search blog.
You contact Webmasters of other, related websites and let them know your site exists.
If the value that you have worked so hard to instill in your site is evident to them, they will assist their own customers by linking back to your site. That, my friend, is the essence of link building.
Relevance is important to end users… We see the content they possess and the content you possess. If there is a clear disconnect, the value of that inbound link is significantly diminished, if not completely disregarded.
If relevance is important, the most highly regarded, relevant sites are best of all. Sites that possess great content, that have a history in their space, that have earned tons of relevant, inbound links – basically, the sites who are authorities in their field – are considered authoritative sites.
When probable manipulation is detected, a spam rank factor is applied to a site, depending upon the type and severity of the infraction. If the spam rating is high, a site can be penalized with a lowered rank. If the violations are egregious, a site can be temporarily or even permanently purged from the index.
Interesting and it gives an insight into linkbuilding and penalties for manipulation – we know the same sort of thing is happening at Google too. Bing's policy on link building
Bing's position on link building is straightforward – we are less concerned about the link building techniques used than we are about the intentions behind the effort. That said, techniques used are often quite revealing of intent.
That 'spam rank factor' is interesting . I wonder if Google has a similar approach – it certainly feels like it..
Building Links Is Easier When You Have Content Worth Linking To
Getting other sites to link to yours is easy when you have content worth linking to. It is that simple in some cases.
Your content should be original, but it doesn't need to set the world on fire. The more content you add to your site, the more likely people will link to it, today or in the future.
I'm still getting links from stuff I wrote years ago. So the first thing you should be doing is adding high-quality content to your site.
I think How-To articles, or articles that discuss a common problem often discussed in forums, etc. – some call it evergreen, timeless, in-depth or flagship content – is best suited to link-bait (and visitors!).
High-quality In-depth content is always going to get linked to or shared on social, at some point if it's presented slightly differently, and interesting.
Once you get enough links, and you feature in the top 3 results, you'll find you start to pick up more and more natural links.
Where to start?
See that little FAQ on your site? That page needs to be improved. Each FAQ could be an individual page with a good page title, which meets its purpose, in a well-structured site.
Alternatively – you could turn a smaller FAQ into a long-form in-depth content piece focused on the topic at hand.
You are reading one of these expanded FAQ now.
You need to ask yourself what do people want to know about your products, or your industry – not just your business. And you need to add that content to your website.
Having content on your site makes it so much easier to pick up links. If you have no content, while you can still rank in Google via links alone, you're limiting yourself in a way you might not recover from. Try not to add content to your website that's not just about your boring company. Most folks are not interested.
Remember – Google wants to reward UNIQUENESS. It's a pretty simple extrapolation to mean that translates into unique IN-DEPTH – or LONG FORM, INFORMATIVE PAGE COPY and guess what – that type of content picks up links when it DOES rank in Google.
Tell The World About Your Site But Don't Get Caught Asking For Links
Google used to say:
Have other relevant sites link to yours.
Then it's guidelines changed to:
Tell the world about your site. Google
and in 2017:
create unique, relevant content that can naturally gain popularity in the Internet community. Creating good content pays off: Links are usually editorial votes given by choice, and the more useful content you have, the greater the chances someone else will find that content valuable to their readers and link to it. Google
It's clear.
Google does not want you asking specifically for links or building links you make yourself because this is a clear attempt to manipulate rankings. It's a bit slack advice when the key to ranking and traffic success in Google is getting other relevant authority sites link to your site.
Links are what the web is about though, and it is why Google is the number 1 search engine. Links were about before Google, though. There's nothing wrong with getting other sites to link to you as long as it doesn't stick out like a sore thumb you're looking for Pagerank or improved rankings for particular terms. Private discussions with people you know are another thing, but when I ask for links (which I don't do very often), I no longer ask for specific keyword anchor text.
If I send out an email, I'll point someone in the direction of the page, and I'll point out that linking to it might have some benefit to their audience. On some occasions in the (long gone) past, I've offered to reciprocate the link IF it is of benefit to the readers of the other page. I never specify any attribute of the link either e.g. whether or not it is search engine friendly, or not. I would not go on record these days sending an email out saying:
Link to me using the following keyword text on a page with Pagerank of minimum 2….
… and neither should you.
You never know who will end up reading that, and it makes it clear you don't have a clue what you are on about and will take links from and link back to anybody.
If you want people to link to you in a particular way, make sure the title of the page you want links to, has the keywords you want to rank for featured, and a lot of folks will use those words to link to you. I sometimes change the title of pages for this exact reason.
This is presuming, of course, the page is useful in some way!
And don't send out spam email requests. I have had thousands of bottom-feeder link requests, and I don't answer any of them.
It is a waste of time for most of us – and harmful in the long-run.
There are many ways to skin a cat of course, but this is how my linkbuilding company does it – and as I've said before, we're a content-focused link building agency.
We don't build links to crap sites in 2017 (not even crap links).
How do you tell the world about your site?
Twitter. Stumbleupon. Facebook. TV. Press Ads. Articles. Blogging. Linkedin.
You pick – but start with building something on your website somebody will find useful.
That is the start point.
Sometimes it's hard to explain to people what a quality link is but in simple terms in 2017 Google wants you thinking nothing but a natural link is a good link.
Links do not have to be relevant to your industry to build your domain reputation (far from it).
The linking site you earn a link from doesn't have to be an authority in its niche, and it doesn't have to be the same links as your competitors to get the same rankings.
Even if the site is unrelated to your site (and you just bagged a lucky link on a well-managed website) – THAT is a GREAT link in 2017.
Any editorial link is a good link.
What it should NOT be is a website (or websites) that ONLY exist to provide links to other sites to boost rankings.
Sites that are designed just to link out to other websites to help seo are toxic in 2017 and Google has a bit of an after-hours hobby of going after a lot of link schemes in these days.
Just about every link building specialist, I talk to today, LOVES EARNED LINKS – loves white hat link building – although a lot of experienced link builders just won't give up on manufactured links while spam prevails in Google's listings – and there's a lot of that, still.
I think about how I get links from real sites, and the more authoritative the site, the better, of course.
Ideally:
You don't just want a link on a useful links page, but as long as the links page is a valuable resource, and not abusing anchor text, then it could still be a good link – perhaps even a great link
You don't want your link on a page, on a site, openly selling links as chances are the links will not age well, at least.
You do want it on a page that's in Google's index, on a legitimate website that ranks in Google for what is in the title tag.
Earned contextual links are the holy grail of building links, for me, but if the link is on a good domain, with a high PR and is not abusing anything, just about any link is a great link.
If you want to increase Google Pagerank of your site, you better make sure the pages that link to you have PR, can transfer it and are making your link the focus of the article.
This takes a bit of experience, though…. you'll naturally accrue Pagerank if you invest in remarkable or compelling content on your site – and that can take just about any form you can think of.
Do the stuff above (and a lot of it) and you'll have a natural link profile as is possible that will probably stand the test of time. I don't use that many link building tools to identify opportunity because I don't want the same links as my competitors for my clients – you just need Google and your brain, in some cases.
There's many ways to SEO the cat (and I don't IGNORE competitor research), but if I was a link builder picking through competitors back links instead of trying to think a bit more creatively about building a brand online, I think I would shoot myself in the head. I filter competition backlinks and identify quality linking patterns – but often, competitor research is best for inspiration, rather than bagging the same link.
Focus on building better content, a better user experience, and get links from REAL SITES. Remember that….and you will probably always be ok.
Do Off-Topic Links To My Site Count?
Yes. A lot of SEO & Internet marketing blogs will say pump out a lot of relevant content on your blog, build a resource all around a specific subject.
Even Google says to do the same.
What you won't normally hear is to improve your traffic, improve the number and quality of your links to your website is to go slightly off topic…. write about anything that is timely – especially when it's even slightly topical.
News-jacking stories **in related** niches (or your own) is still a great way of picking up natural, socially driven links.
I've gone off topic on a number of times to chase links. Because of that, I've been linked to by authority sites that wouldn't have any reason to link to an SEO company.
I had a PR 9 link once because I wrote about something 'off-topic'.
Recently I was editorially linked to, from a .edu on a 'slightly' off topic subject to an article I wrote two years ago.
Once our site got a home page link on what I can only determine was the Brazilian version of TechCrunch and sent me nearly 5,000 visitors on a link that was buried four pages in on the article (to an article that was a year old).
The link was to an off-topic post on my site that ranks pretty good because of my domain authority – for want of a better word – and that new link will only increase that domain authority.
When you go off topic into less competitive niches, you can sometimes have a better chance of ranking on the first page of Google – and so – pick up natural links even further down the line.
The Best Way To Earn Natural Links Is TO Be Top Of Google!
Ranking no1 in Google makes natural link building that much easier!
If you are the number 1 link in a SERP, you wouldn't believe the amount of natural links you get just because you are already No1 – it truly is a self re-enforcing effect and can be a powerful way to attract links over time.
The number 1 position truly is a self-reinforcing position especially if there's any semblance of a natural linking profile in that particular keyword vertical – i.e., tutorials, research, how-to, etc. So – a strategy is to rank for as much as possible from the start – even if that is LONG-TAIL queries – and so that starts with IN-DEPTH CONTENT on YOUR SITE. If you are building links to 500-word articles – that's not going to stand the test of time over even the next year or two.
These links from trusted sites help ranking your content – especially your new content. A natural link from a trusted site (or even a more trusted site than yours) can do nothing but help your site. I would think when a trusted site links to your site, the trust Google places in your site because of that link raises your trust levels, and while not helping you rank immediately for your main terms, can help you when you publish new content in the future. Of course, if the off topic trusted site links to you with good keywords, you don't get much better.
The art is to pull all that together in a way that benefits you the most, without giving Google a reason to place less trust in your site.
Now for sure, I don't go that far off topic and expect to get links that will count.
But indeed, going off topic every now and again, especially with a helpful article on your blog certainly gets you links, sometimes tons of traffic, some you wouldn't normally receive in your boring niche.
You know you can monetise anything if you can be bothered and take advantage of any page that's been linked to heavily, but the point is the natural links you earn from this type of activity might well be the only links you need to beat off a competitor.
Sometimes –  it's surprising the quality of links you get with a bit of off-topic content.
Which Links Affect A Website's Ranking In Google SERPs?
Any link that sends you traffic could be seen as a good link, but what are quality links, what are good links and what are crap links, when it comes to improving the actual ranking of your pages in Google SERPs?
First, you need to be aware that the quality of a link (that affects a ranking improvement for your site in Google) is dependant on the page the link is found and site it is on.
Is the site trusted, is the page trusted, is the page in Google's index at all, how many links point to the actual page your link is on, are people going to click this link (that in itself is a good measure of the quality of a real link)? Most importantly, it's all about the page the link is on.
Just because you get a link on a high PR domain does not automatically make that a useful link.
It's the page you need to evaluate, and how important that page is on the site.
Testing Google
Google used to tell you through their cache results if a link was being 'counted' at least in some fashion.
Back in Nov 2011, Google removed the cached message:
"these terms only appear in links pointing to this page"
While this was regularly an inaccurate statement for the cached pages to declare I always found this information in cached pages useful – when looking at backlink profiles to investigate weird ranking results – or ranking anomalies/false positives – that shed light on how Google worked on some level.
This feature of Google cache was also very useful when testing, for example, first link priority.
It was also helpful to investigate why a page ranked for a keyword, for instance, when the word was not on the actual page.
You could often catch a glimpse of backlink building efforts that worked looking at this – which led to a few surprises, more often than not.
Now Google cache only tells us:
These search terms are highlighted:
Pity.
Another small window on determining how Google might 'work,' at a granular level, disappeared to lead to more obfuscation.
Which Links Are Worth Addressing?
You should have a light mixture of focused anchor text links, unfocused anchor text links and URL citations (www.hobo-web.co.uk, etc.) in your link profile to ensure long standing rankings (e.g., a natural link profile).
What follows is my general rule of thumb:
Your internal links Not THE most important links, but the best place to start. Get your site in order before you get links. Google loves a good site structure with plenty of text links pointing to each page on your site. I prefer a minimal site-wide navigation and a lot of in content links if you have a lot of useful content, and I consider all the time if Google is only counting the first link on a page. Don't forget to link to your important pages often – ENSURE your get them into Google's index in the first place.
Links on mainstream news sites, and other types of authority sites – or in short, links from Brands – the holy grail in my opinion – promotion, old style. Purely because they are trusted and have a lot of links to them.
Related industry site (the aim of SEO, and excellent quality, but depends on the site, niche and the type of link – can be very useful) – usually, they too have a lot of links.
Link on a high PR old style aged trusted page – like a university or government resource page – excellent if you can get the Webmaster to link to you
Links from unrelated but non-abusive sites (depends on the site and the type of link – can be very useful for improving your Google ranking & PR)
Link on a blog post (good, but dependent on the site, but easily deteriorates over time as a post is gobbled up in sometimes very crap site architecture.
Social media site links (opinion, I think these are very very weak as a ranking signal in themselves, but they do get your page out there, and that's how you pick up organic links).
Link on a useful links page (often very low-quality, but sometimes very high-quality – it's all dependent on the INTENT of that page in question, and the quality of the site it is on).
Reciprocal links (often abused and very low-quality, but sometimes just a natural part of the link graph )
Links to avoid include any link that is self-made and obviously self-made, on a site with only self-made links.
It doesn't matter if THEY WORK to manipulate Google in the short term – if you use a lot of low-quality techniques, and there is an obvious INTENT to rank using low-quality means, these links might very well cause you ranking troubles a few months later.
I would avoid:
Dofollow Blog Comments  – PENALTY MATERIAL
Site wide links & blogrolls (generally low-quality in terms of anchor text transference – used to be good for PR transference but not nearly as useful as it used to be) PENALTY MATERIAL
Article submission & syndication services – PENALTY MATERIAL
Directory Links – PENALTY MATERIAL
Forum Signatures (generally low-quality, dependent on page and forum, perhaps dependant on number of links too) PENALTY MATERIAL
Widgets – PENALTY MATERIAL
Unnatural Sitewide links – PENALTY MATERIAL
Blog Networks, Directory networks and just about any other type of link network
Any Unnatural Links – Potential Penalty Material, Eventually
Paid Links, of any sort (if you are rumbled)
I will say you can still get away with quite a lot, but actual penalty material as I claim above is all to do with your INTENT as GOOGLE interprets it to be.
Nofollowed links (like those on most blog comments – are not counted as links (though can be used to generate traffic if you link to a popular blog post or comment on one). NOTE many claim Google DO follow nofollow links in certain cases – but I perform SEO not expecting nofollowed links to have much impact on my rankings either way. If they do – good – but I don't rely on them.
Remember that links need to be complimented by well-structured title tags, GOOD IN-DEPTH content, and a good site architecture.
It's not enough to be 'popular' – you also need to be 'relevant' and 'unique'.
For me, another rule of thumb is, often, the EASIER a link is, that everyone else can get, the LESS quality it is for you in the long run.
Should I Copy My Competitor?
As part of my analysis, I ALWAYS scan competitors back links to see if they have managed to earn any quality links and determine how they did it and if it can be replicated.
In 2017 – you are only looking for the very best links. You don't want to engage in any low-quality SEO techniques just to take on one or two competitors. It's not worth it – you're probably better off just outing your competitor on Google's forums (or competing with them with another domain).
Seriously.
Should I Buy Links To Improve Google Rankings?
SHORT ANSWER – Probably, not sensible – ESPECIALLY NOT IF THEY LOOK LIKE PAID LINKS!
Buying links that are search engine friendly and "flow Pagerank" is against Google TOS.
If you buy links, you take the risk that Google will penalise you for unnatural links.
If buying links were ineffective, it wouldn't be against Google TOS. Think about what that means.
I can't remember the last vertical I checked there weren't people buying links to improve search engine placement – so the competition is doing it. Last time I checked, they were ranking pretty good, but it's not all plain sailing in 2017.
Google is getting better at dealing with some form of paid links. It depends on what you are trying to achieve – although I will point out again, Google will take you down if it finds out.
If you are buying links, make sure your links aren't obviously paid links, though.
That is, don't buy links from prominent places. If Google gets better at detecting these, it's the obvious paid links that will be hit first.
I can say, I don't buy links, and I would recommend you not do either.
It is too risky at the moment in 2017, and there are still plenty of ways to get links without paying for them.
Link Sellers Are Rarely Discreet
I don't 'out' individuals for SEO tactics, and I don't 'out' the myriad of purveyors of link prospects who contact me every day, non-stop.
Here's why.
This one takes some beating, from a MIDDLE EASTERN NEWSPAPER:
Hello, The (A MIDDLE EASTERN NATIONAL NEWSPAPER) is currently offering outside companies to purchase links from within our articles. To place a bid, simply send a document with the keywords you would like to purchase, and your price bid. Feel free to search the site for yourself, to find the perfect article for you. Since we are just starting this venture, we have no fixed price, thus you can choose the amount of links, period of time, and so on. We are allowing the first 1000 S.E.O. companies to send in their bids, without the limitation of a starting price. We will accept lucrative offers. Mind you, we also sell conventional links, such as: * Link on "sites of xxxxxxxx" (footer of master page) priced @ $500 per month (6 months minimum). * Text link on the home page priced @ $1,300 per month. * Text link on the inner pages priced @ $1,000 per month. Once a bid is accepted, you will be contacted by a sales representative, to process the campaign's details. Have a good day, (REMOVED).
I looked at the available links, and sure enough, a list of totally unrelated sites.
Visibly Paid links.
Now, say I see one of my competitors in there?
I could just report the site for selling links and my competitors for buying them (not that I bother with that).
Or I could out them on a public blog.
Lucky I don't 'out' SEO tactics is because I think outing SEO tactics is self-serving and slimy.
If I did buy links in footers like this (which I don't), I wouldn't be happy there was an email to 1000 SEO companies telling THEM my clients was buying links.
Would a rival newspaper use this information against you too if they new, especially given the polarising nature of your content (again, not that it bothers me)?
If you are buying or selling links that are search engine friendly you better be doing it more covertly than this….. you need to build relationships to get decent links, even like the ones above.
Start, for instance, with a private email address, and open up a conversation before you show folks what you have got? I sent the email back with a link to this post to see what they say….. DOH! 
Note – expectedly – these newspaper websites soon got hit by Google – the first public indicator being a lack of toolbar Pagerank…..
I've long thought it quite funny the situation between the mainstream media v Google.
Some media sites say it's all one-sided, and Google are stealing their content, are putting up pay-walls, even when SEO have been saying for years about how Google is falling over themselves giving them tons of trust, tons of traffic AND making their links some of the most valuable on the web.
Google uses big trusted sites like news media sites, and their links, to help them sort out the cesspool of the web (when they Google is not ranking news sites own content above smaller businesses). A quick look around some newspapers websites (the top UK ones) and some of the SEO efforts are shocking – they don't even seem to know how to make subdomains rank well.
Yes, some newspaper sites HAVE woken up to the fact they have massive domain authority and are rolling out everything from dating sites to – wow – low-quality business directories.
I would do some of that too I suppose. I mean Google has made newspaper sites authority sites in niches like online dating.
A quick look around some local newspapers too and you see they don't link out to anyone, anywhere. Oh wait – there's some paid link articles to personal injury lawyers lol and an advertising network of links that have clearly affected the site's 'trust'.
Yeah – you need to know when to get out of those things before it goes t*ts up as they say in Scotland.
I don't buy links but at the same time, I don't think it's hypocritical to say the least that search engines frown on bloggers selling links and do little to deter newspaper sites obvious link selling tactics.
Some newspaper sites are so stupid they send out crazy link selling emails too, like above,  and indeed, some folk do out them. The fact is – only SHOCKINGLY bad – not just bad – SEO will get these sites penalised in a NOTICEABLE WAY – and even then – only if outed, then a discussion about inappropriate domain authority, in particular, niches might focus the spotlight.
I don't out SEO strategies, but I wonder if it's worth examining newspaper SEO in the future. They do make a business of outing folk. Right?
To be honest at this time, I think like a link builder, it's more appropriate NOT to out others under just about any circumstances, but it is something I think about.
It's probably more useful to think how you are possibly going to combat mega domain authority gate crashes impact on your business, or in turn, work out how you can look like a brand to Google.